We show you three very original appetizers with olives to make your parties, dinners and meetings with your friends a complete success.
We all know that olives are the perfect appetizer. Besides being a very tasty food, they provide many benefits for our health, being one of the healthiest starters we can take. Although there are many recipes that can be made with olives, today we bring you 3 original appetizers based on olives to surprise your guests or simply to prepare at home and enjoy a wonderful time.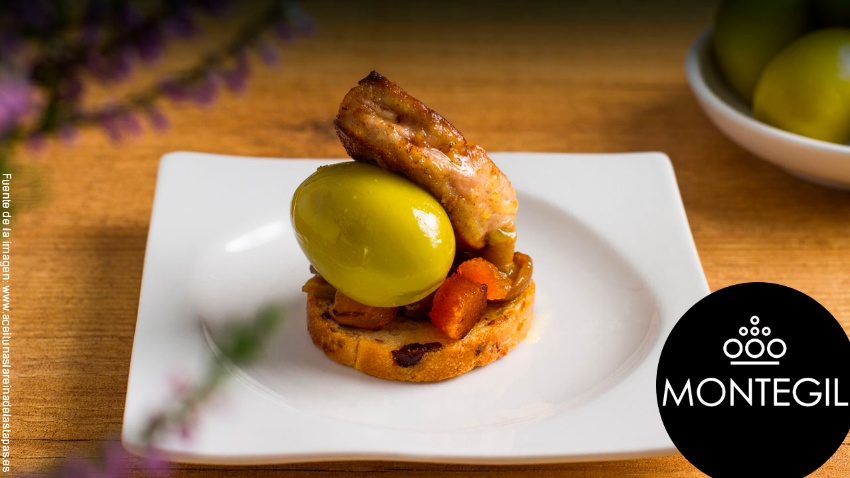 A tasty gourmet skewer made of queen olives, boletus and foie. The most select appetizer for the most special occasions.
Ingredients for 3 skewers:
Queen olives, 20gr of boletus (or varied mushrooms), fresh foie, 4 dried apricots, bit of thyme, bread toasts and extra virgin olive oil.
Preparation:
1st step: Finely cut the mushrooms and the dried apricots and sauté them with extra virgin olive oil. Reserve.
2nd step: Heat the foie in a pan and discard excess fat.
3rd step: Put some of the mushroom/apricot paste on the toast, then add the queen olive and the foie.
4rth step: End with a pinch of thyme. Ready to enjoy!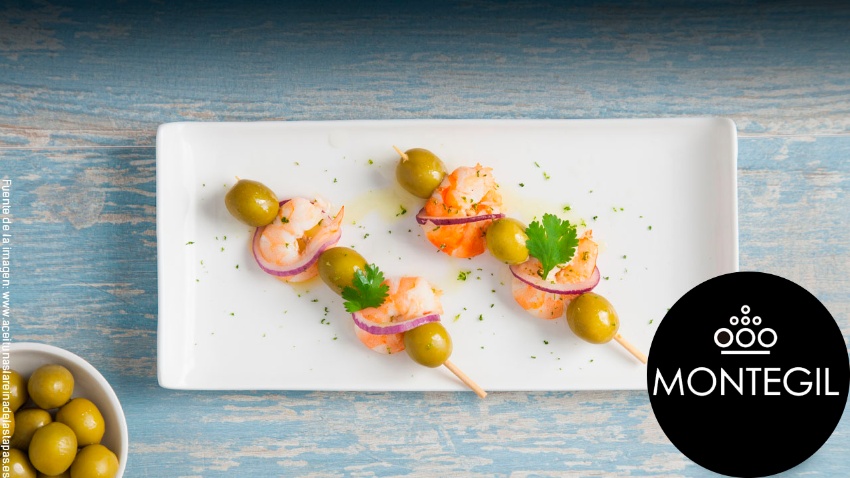 A very fancy skewer! Prawns, purple onion, lime, coriander, and green olives
Ingredients for 2 skewers:
Green olives, 4 cooked prawns, 4 purple onion rings, 2 coriander leaves, lime juice
Preparation:
1st step: Prepare the skewers alternating all ingredients
2st step: Add some lime juice and coriander leaves
Bien Avenido (well avenged) skewer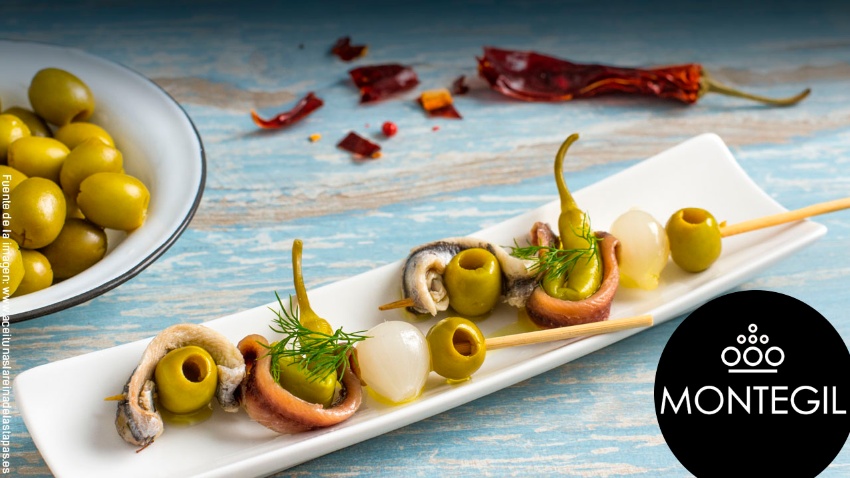 A delicious skewer perfectly marrying earth and sea products. Surprise everyone with this skewer made of anchovies, chilli, dill and extra virgin olive oil.
Ingredients for two skewers: Green olives,2 anchovies cured in salt, 2 anchovies cured in vinegar, 2 chilli peppers, dill, and extra virgin olive oil.
Preparation:
1st step: prepare the skewer alternating all ingredients.
2nd step: add some extra virgin olive oil and dill leaves.