6 Healthy Tips After Summer
We all know that summer is full of excesses in meals and drinks, barbecues, dinners, meetings, trips ... that's why when September arrives one of our purposes is to recover healthy habits and eliminate those extra kilos that summer has left us.
If your goals for September includes to enjoy a healthy life, we propose 7 simple tips to lose weight after the summer:

1. A delicious salad!

Choose a salad as your main course of your lunch and dinner. Do not always prepare the same ones, change ingredients, combine them with nuts, fruits and do not get bored.

2. Move to healthy snacks.

Snacks between meals are some of the pleasures that we find it harder to give up. If you have a hard time resisting, we recommend some healthy foods to be taken out while enjoying. Olives are a perfect snack, full of nutrients and very healthy properties. You can also take nuts, natural almonds, lupins ... Remember that you can take them but in moderate amounts.

3. Extra virgin olive oil, the best ally and substitute for sauces.
Mayonnaise, ali oli, barbecue, etc. sauces are one of the major sources of calories in our food, so we recommend that you replace them with a good Extra Virgin Olive Oil, such as our Montegil EVOO. It brings health and flavor to all your dishes in a healthier way.

4. Light dinners but full of flavor.
Do not give up dinners to lose weight, eliminating some meals after the summer is not a good idea. For the last meal of the day we recommend that you advance dinner time, since in summer we usually make the last meal very late and go to bed in full digestion. Try to return to your routine and take fresh and light dishes. From Montegil we propose our fresh cheese toast with tapenade. A tasty and easy recipe to make.

5. Do not give up your favorites.
Recovering healthy habits takes time. If we try to achieve them in a very short term, we will get tired in a few days and in several weeks we will have forgotten our good intentions. Therefore, you should not give up your favorite dishes, you just have to make small changes so you can enjoy it while remaining healthy. From Montegil we recommend that you make a fresh and natural pizza at home, you can use whole-wheat flour for the dough, use homemade fried tomatoes and complete it with fresh products such as vegetables, chicken meat, etc. Give an extra touch of health and flavor with some Montegil olives or with our tapenade!

6. Eat superfood!
The concept of "superfood" is increasingly used by nutritionists, chefs and lovers of healthy living. Foods with a high concentration of vitamins, nutrients, antioxidants and healthy fats are known as superfoods. They are very interesting foods due to their nutritional potential and the benefits they bring to our health if we include them in our diet. Examples of superfoods are extra virgin olive oil, legumes, quinoa, broccoli, turmeric, ginger or avocado...
The Mediterranean diet, for its variety and richness, includes some of these superfoods, and among them is the olive.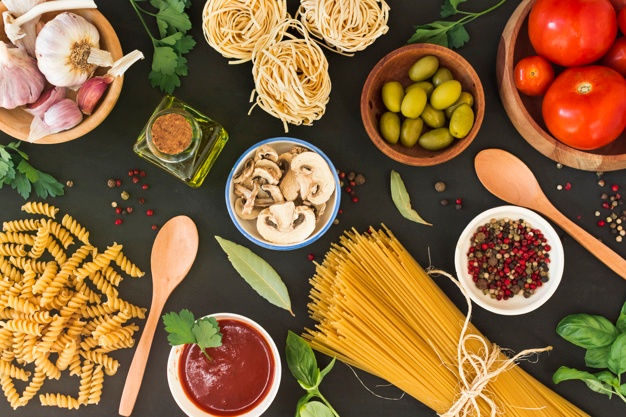 27 de septiembre de 2019 · Published at Healthy life | Olives | Extra Virgin Olive Oil