Three Christmas appetizers with olives
It's time to organize and plan your Christmas dinners and meals. From Montegil we want to give you some simple Christmas recipes so that you have exquisite and easy-to-make appetizers.
The meals and dinners in the month of December multiply: meetings with friends, family reunions, meals with coworkers .... That's why more and more we are looking for healthy dishes, with natural products that contain few calories. If you do not want to start the year with several kilos more, and an excess of sweets and fats, we propose some dishes for this Christmas healthy and very simple to prepare.
As it could not be otherwise, the olive is the queen of appetizers and starters in any event and meeting, it is a healthy product, rich in vitamins and they are also exquisite!
We recommend 3 perfect snacks for this Christmas:
1. Sirloin tartar with olives: It is very easy to prepare, you just have to cut the veal meat, olives and a bit of chives in the form of cubes. We mix it very well with oil, salt, soy sauce, mustard and egg yolk. And ready to serve!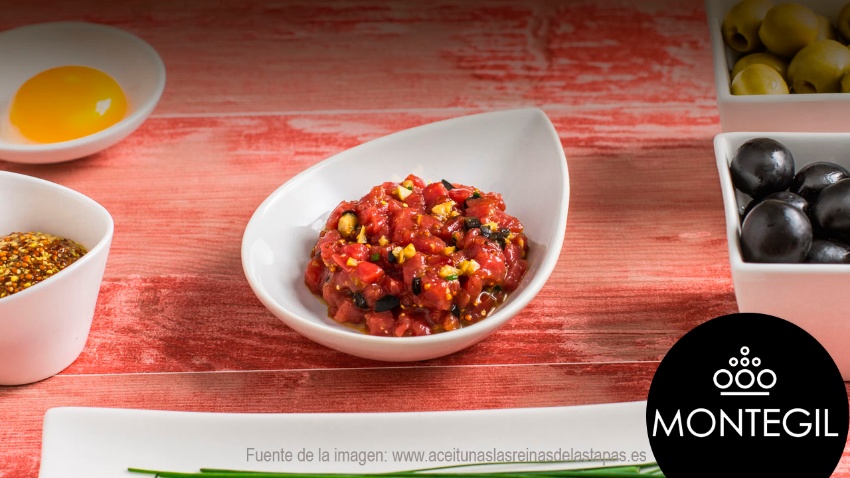 2. Tuna & olives niguiri. It is one of the appetizers with which you will surprise and you will leave all the diners in love with this recipe. Its preparation is also simple: cook the rice and give it the shape of niguiri; Place the red tuna in the form of a sheet over the rice and top with some chopped olives and a little oil with cayenne to add a little spice. Spectacular!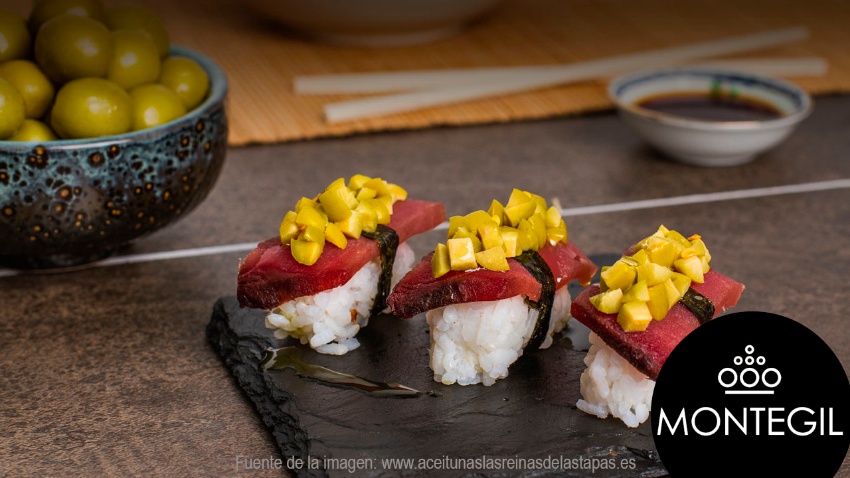 3. The Intense: it is a very simple skewer to make but with an intense flavor, as its name suggests. How do we prepare this appetizer? We cut the roll goat cheese in slices; on each slice we add a queen olive and we give the perfect touch with fried almond crushed on top. Add some olive oil and basil and you'll have a winner appetizer!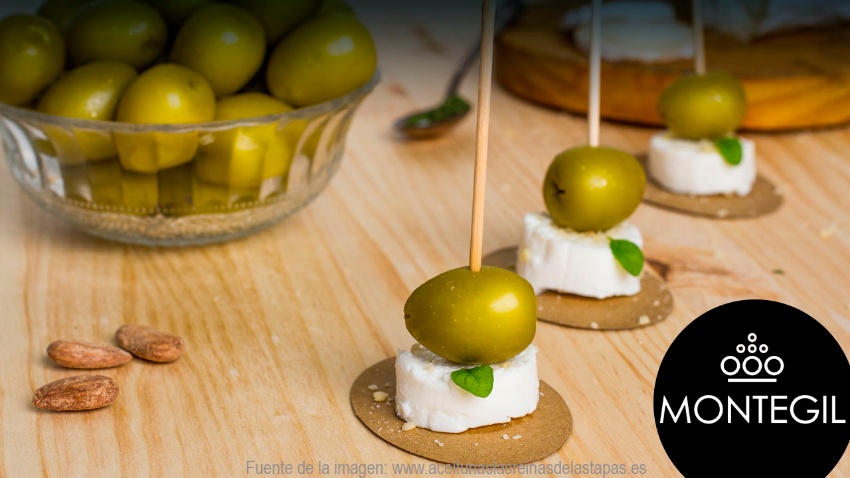 19 de diciembre de 2018 · Published at Olives | On-line shop | Healthy life | Gourmet