The new era of the olive.
The olive has gone from being simply "table olive" to becoming a superfood of the Mediterranean diet and being the main ingredient in haute cuisine dishes. Proof of this is the union of the best chefs in Spain to reinvent the olive and start what they call "The new era of the olive".
For centuries the olive has been served simply as an aperitif or as an accompaniment to meals, but that is changing. Recent studies have brought to light the innumerable properties of olives and the benefits of their consumption, as they are nutritious, have monounsaturated fats and antioxidant vitamins A, B and E.

In addition, the nutrients that olives possess contribute to better gastrointestinal health. It contains unsaturated fats, so they are good for keeping cholesterol at bay and contribute to a balanced diet.

For such reasons it is included as a fundamental food of the Mediterranean diet, declared Intangible Heritage of Humanity by UNESCO. Along with regular practice of exercise, it contributes to having not only good physical, but also mental health. Actually, if the olives that the emperors took in Rome came from Andalusia, how can we not take advantage of this delicious delicacy?

Gordal, stuffed or seasoned, with or without bone, ... no longer occupy a secondary position at the table, but become the main course.

An example of this reinvention is given by chefs Pepe Rodríguez, Richard Camarena, Ramón Freixa, Pepa Muñoz and Diego Guerrero who have got down to work and have given a turn of the screw to such millennial food. With the initiative #ElRetoDeLaAceituna, they have created up to a total of 50 recipes with this great little food. Recipes that you can recreate at home and that in Montegil we have the main ingredient: the olive.

Have you ever considered putting olives on the table in a different way than we normally see them? Well, the chef Francisco Javier Talavera offers us to fill the gordal olive with garlic prawns. Rico, right?

How about a gordal olive bonbon and cod? A delicacy undoubtedly created by Nacho Basurto, from the Gastro Asubio restaurant.

With our Montegil gordal olive and following the instructions of chef Miguel Ángel Mateos, you can delight your guests with a tapa of gordal olives with tempura almonds and pesto hummus.

Join the challenge and experience this innovative blend of flavors that will not leave anyone indifferent.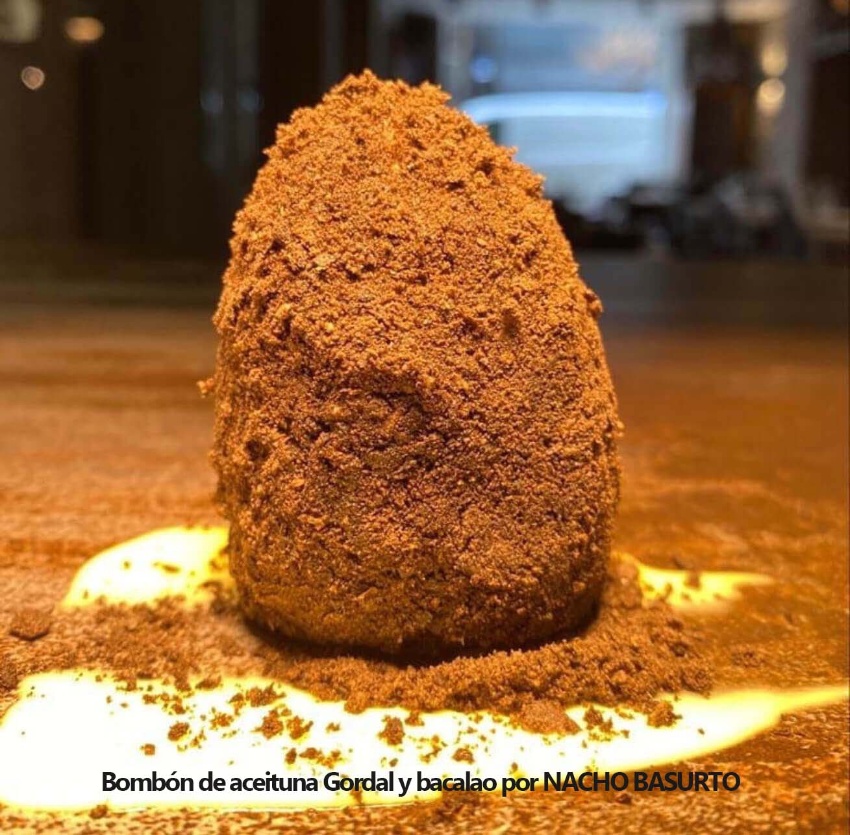 28 de julio de 2020 · Published at Olives | Healthy life | On-line shop