Montegil battered olives: an easy and quick recipe for your appetizers.
Do you want to prepare an original appetizer? We propose this simple recipe, easy to prepare and delicious to taste: battered green olives. Although this recipe is very popular in Italy, in Spain we are discovering it now, and there are many restaurants and homes that opt for this original way of eating olives.
The origin of this dish takes us to the Italian region of Le Marche, and its original name is "Olive all'ascolana". Although there are different ways to make this delicious recipe with olives, the original and more traditional one has a filling of beef, turkey, pork and a variety of vegetables.

We are going to propose a different and simpler way to make coated or fried olives. For this purpose we propose to batter Montegil olives stuffed with cheese. You will get crunchy olives with irresistible cheese flavor inside.
Ingredients:
- Montegil olives stuffed with cheese (Buy here)
- White flour
- Fine bread crumbs
- Egg
- Extra virgin olive oil for frying
The steps are very simple: drain the olives well, pass them first through white flour, then through the beaten egg and finally through the bread crumbs.
Deep fry the olives in hot extra virgin olive oil and enjoy this delicious olive appetizer!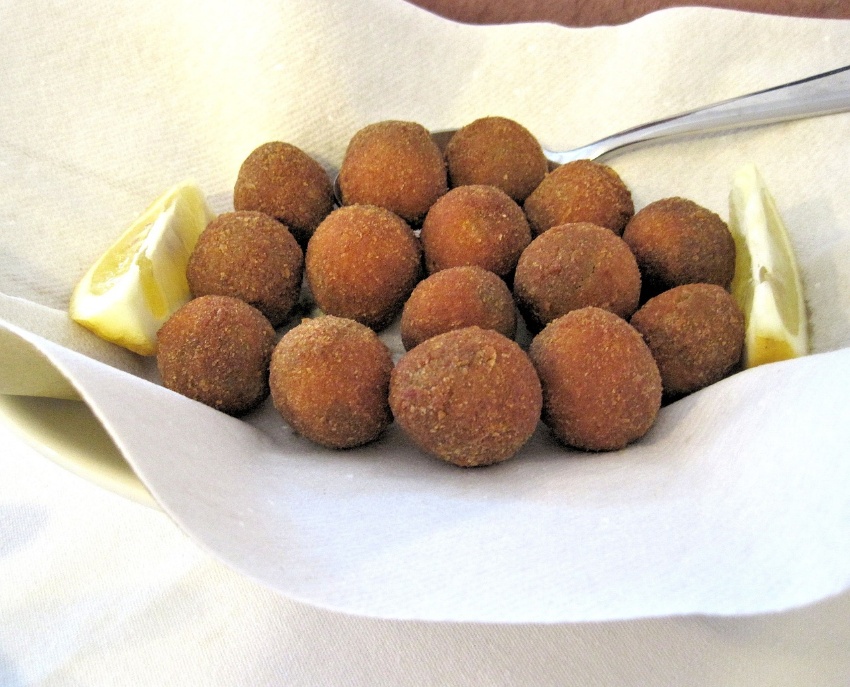 5 de febrero de 2019 · Published at Olives | Gourmet | On-line shop