Tapenade is a delicious paste of olives, peppers, capers and aromatic herbs. Its texture and versatility make it possible to use it in dishes of all kinds, pasta, tostas, salads ... Montegil tapenade is ready to eat at any time and prepare delicious Mediterranean recipes. We bring you 3 delicious and original dishes with olives tapenade:
Mille-feuille of potato, tapenade and quail egg
This recipe is ideal as an appetizer and skewer. A simple dish to surprise your guests where the tapenade gives juiciness and an authentic flavor. The preparation method is very simple: Wash, peel and cut the potatoes into thin sheets (about 2 or 3 millimeters). Brown them in a pan with extra virgin olive oil. Use that oil to fry quail eggs. Place the layers of potato intercalating the tapenade and finish with the quail egg on top.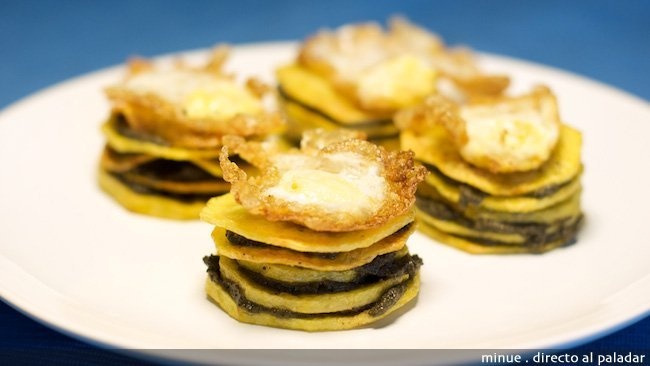 Toast of tapenade and white cheese
This recipe is perfect as a quick starter or as a light and nutritious dinner. Spread on a slice of bread or toast our tapenade Montegil, place on top a slice of fresh cheese and finish with a leaf of parsley.
It is a very simple but very healthy dish. Olives are rich in fiber, they contain heart-healthy fats. Additionally, fresh cheese provides calcium, ideal for strengthening bones. A great recipe!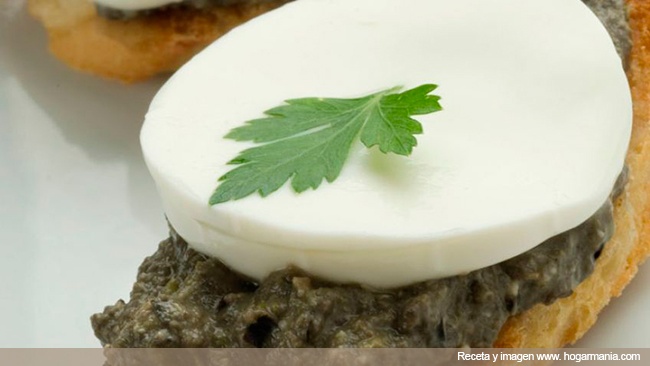 Green leaves, pasta and tapenade salad
This pasta and tapenade salad is perfect to enjoy at any time of the year. A fresh dish, light and ready to eat at any time. Our suggestion is to use different types of green leaves (lamb lettuce, arugula, romanilla ..., add the cooked pasta and give it the perfect touch with our tapenade. A couple of tablespoons throughout the salad, seasoned with extra virgin olive oil, vinegar and a pinch of salt. Mix well and serve!