Montegil presents a conquering Extra Virgin Olive Oil
Montegil has produced an extra virgin olive oil unique for its flavour and excellent quality. Our olive oil is a finest olive oil extracted from a variety of olive named morona after the place of origin, Morón de la Frontera, a village in the heart of Andalucía. Delicate but with strong personality, Montegil's Extra Virgin Olive Oil is a true pleasure to taste.​
Our olive oil is the outcome of a cared selection of olives and a natural processing. Rich in monounsaturated fat (oleic acid), it is ideal for a healthy and balanced lifestyle and essential in the Mediterranean diet.
Montegil presents its Extra Virgin Olive Oil in an exclusive bottle with a sober and elegant design where the golden tones convey the quality and excellence of an olive oil obtained in a traditional way, respectful with the qualities of the fruit of our land.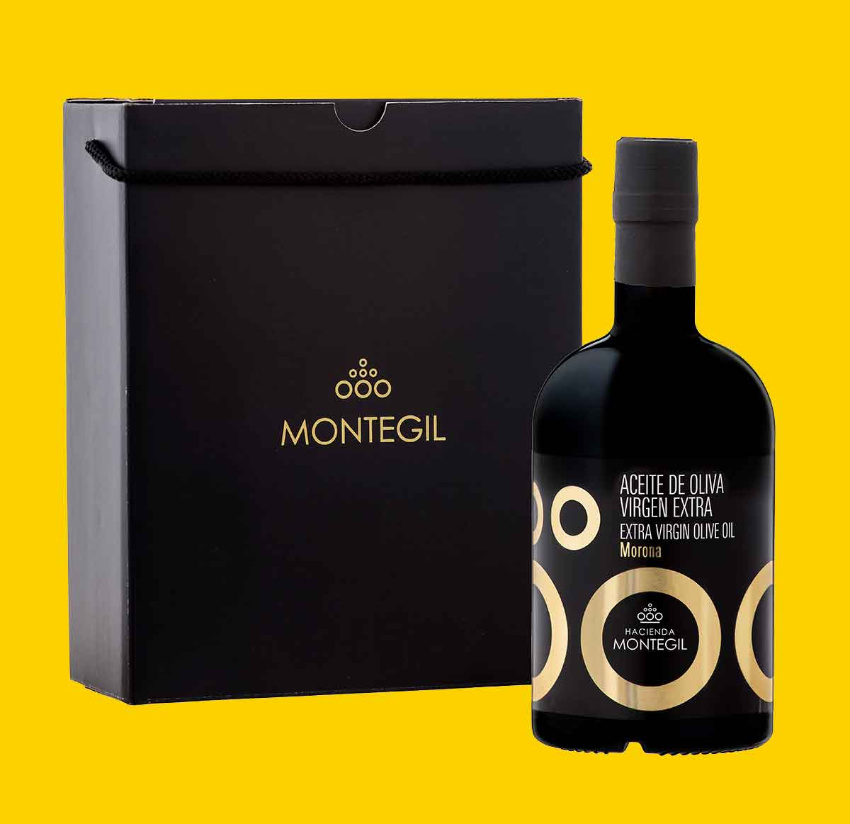 20 de abril de 2016 · Published at Extra Virgin Olive Oil