MONTEGIL LAUNCHES ITS NEW EXTRA VIRGIN OLIVE OIL OF 2019 CAMPAIGN
Montegil Extra Virgin Olive Oil of the 2018/19 campaign is ready. An extra virgin olive oil of premium quality for the most select palates. We are very proud of the results of this campaign, in which we have cultivated, cared for and collected our olives in a very special way to obtain one of the best extra virgin oils on the market.
The Montegil Extra Virgin Oil of the 2018/2019 campaign is now available in our online store and usual sale points. From the heart of Andalusia, we have managed to extract the purest juice of our olives. It is an extra virgin obtained from the morona olive variety, an oil with very special organoleptic characteristics. With delicate flavor but great personality, our extra virgin olive oil has already been recognized in previous years for its quality and characteristics, obtaining the silver medal in the international competition Olive Japan Awards.
An Extra Virgin fresh and rich in properties.
Extra virgin olive oil is a highly valued and valuable product, since in recent years the consumer is learning to value extra virgin qualities such as taste, acidity, the variety of the olive from which it comes, etc. Actually, it is common for users to value the extra virgin of new harvest, being able to appreciate that it is 100% freshly pressed olive juice.
An easy, comfortable and fast way to enjoy this new harvest extra virgin at home is through our online store, where you can place your order in a simple way and in a few days you can enjoy it at home. More information here.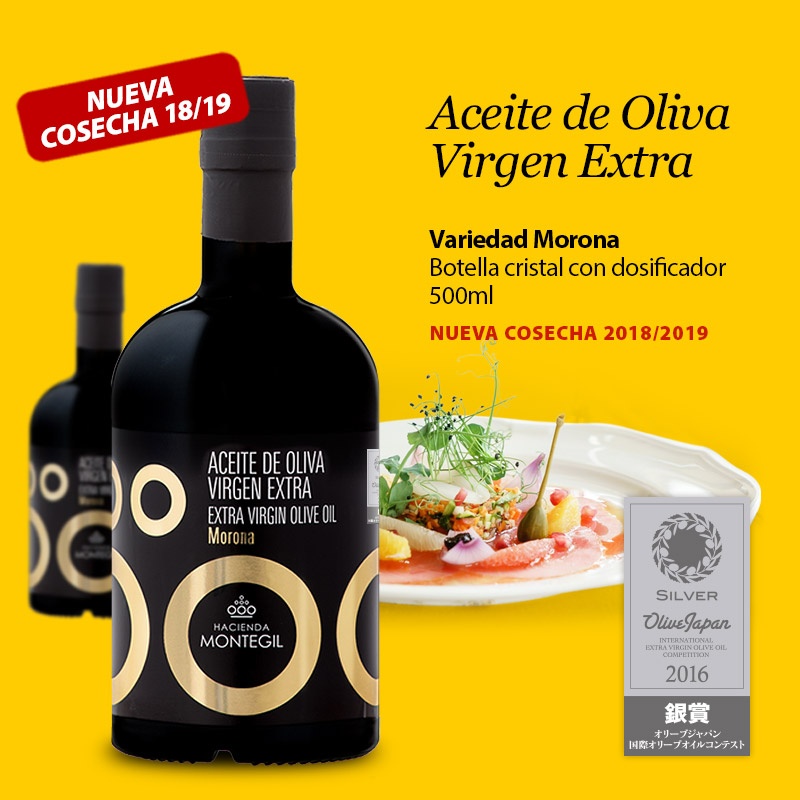 26 de febrero de 2019 · Published at Extra Virgin Olive Oil | On-line shop | Gourmet