CITRIC LINE, ORANGE AND LEMON READY TO SERVE
Citric line provides food service industry with lemon and orange slices ready to serve with beverages or for culinary use, packed in convenient PET containers.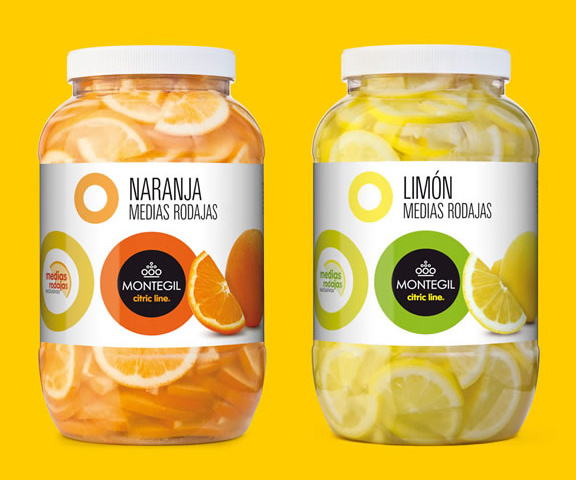 Citric line is Montegil most innovative range of products for food service industry: lemon and orange half slices ready to use. These products stand out for their innovation and quality as lemon and oranges keep freshness without need of being refrigerated.
Montegil Citric Line products have been created to offer a practical and cost saving solution for hotel and restaurant businesses. They are perfect to prepare any kind of beverages such as cocktails, vermouths, or sangria. These products also serve as a garnish or ingredient for many culinary preparations.
PET packaging provides additional advantages for food service as containers are transparent as glass but almost unbreakable. Our themosealed aluminium closure maximizes freshness and enhances consumer safety.
Convenience and cost savings are the main advantages of Citric Line products. Freshness and flavour ready to use.

13 de octubre de 2016 · Published at Citric Line | Food service