5 ideas to eat olives in a healthy way
We propose you 5 healthy ways to eat olives, the ingredient of the Mediterranean diet that in addition to flavor, color and texture, will provide your recipes with vitamins, iron and fiber.
Bread with olives: have you not tried this combination yet? It is increasingly common to find different types of breads that include healthy ingredients that enrich their flavor and nutrients. Olives are one of them, as they provide great flavor and combine perfectly with any type of food. Ideal to enjoy a delicious sandwich!
Salads with olives: turn your salads into a source of health and energy by adding your favorite olives. They match with pasta salads, rice, couscous ... and are great with tomatoes, onions, tuna, cheese and a good extra virgin olive oil also!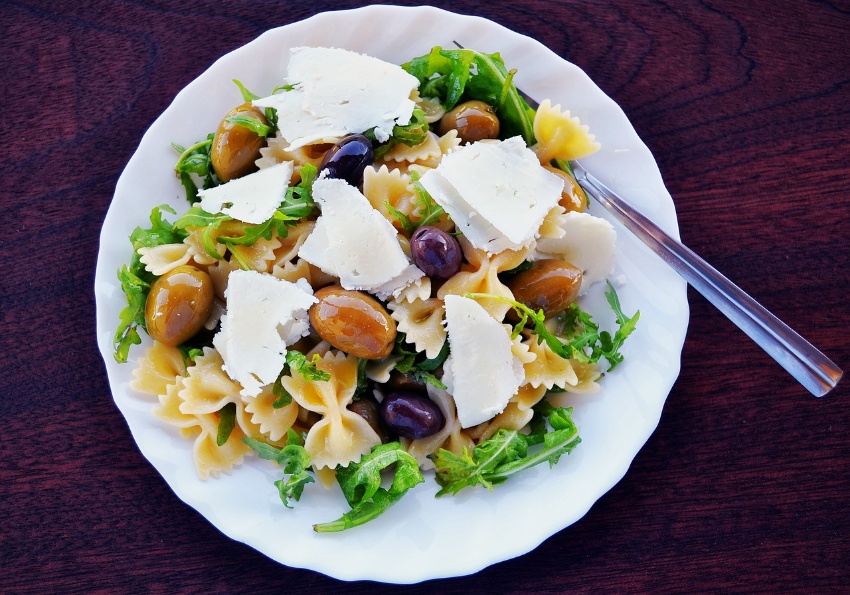 Appetizers with olives: if you want to give an original touch to your appetizers we suggest some of these original pinchos to succeed on any occasion. Olives are always the appetizer that you cannot miss in your meals, events and celebrations ... the healthiest and richest!
The perfect ingredient of your pizzas: we recommend that you prepare them at home with your favorite ingredients, in this way you will convert your pizzas into a healthy dish without too much caloric intake. Add them whole or sliced to your pizzas and they will be delicious and will have an extra contribution of vitamins and iron.
Olive marmalade: an original and healthy way to complete your breakfast that you can make yourself, with only 100 gr of green olives, 50 gr of sugar and a glass of lemon juice. Its preparation is very simple. Put all the ingredients in a saucepan over low heat. Put the olives first, then the lemon juice and the sugar. Mix the mixture with a blender until a paste forms. Let it rest a few minutes and remove it. You will have a delicious and natural olive marmalade at home.
26 de marzo de 2018 · Published at Healthy life | Olives | Gourmet